BELLA VISTA, Ark. — The Bella Vista Police Dept have released information regarding a missing person, Barbara Ann Doyle, 74. It's believed she walked away from a facility last Thursday. She was seen on security footage (see missing poster).
BARBARA ANN DOYLE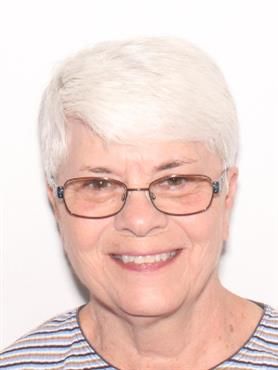 Sex: Female
Race: White
Height: 5′
Weight: 125
Hair: SHORT, WHITE HAIR
Eyes: BROWN
Complexion is described as: FAIR
Anyone having information should contact: BELLA VISTA POLICE DEPARTMENT (479) 855-3771
Stay with Joplin News First for Breaking News and more on our news tab at FSHP.  Subscribe to our daily newsletter so you don't miss an article. Click here then check the box next to our name and click subscribe.